China Tightens IP Transfer to Secure Transparent Business Environment
With the aim to build a more fair and transparent regulation process for technology exports and foreign investment, China has issued a guideline tightly reviewing the transfer of intellectual property rights to overseas buyers. The proposed IP transfers will be reviewed if they involve patent rights, exclusive rights to layout designs of integrated semiconductors, software copyrights, or rights to new plant varieties. According to the guideline released on March 29, Chinese companies and individuals have the right to transfer their IP to overseas enterprises, individuals or groups. IP transfers will be reviewed if they appear to affect national security or the country's core technology in key fields. Regulating IP transfers involving national security complies with international rule and practices, citing the WTO's Agreement on Technical Barriers to Trade, which gives recognition to all members to protect legitimate interests according to their own regulatory autonomy.
Source: China Daily
China, Laos Sign MoU on Intellectual Property Cooperation
The State Intellectual Property Office of China (SIPO) and Lao Ministry of Science and Technology signed a Memorandum of Understanding (MoU) on intellectual property cooperation here on April 2. SIPO Commissioner Shen Changyu and Lao Deputy Minister of Science and Technology Houmphan Inthirath signed the agreement respectively. The MoU is to enhance cooperation in intellectual property, to facilitate the joint innovation and creativity projects, and to enrich the bilateral comprehensive strategic cooperative partnership. The Lao government will recognize the patent examination results made by related Chinese authorities. Both sides discussed on international cooperation, funding human resource development and intellectual property management. After the China-Laos IP cooperation being officially established, both sides will further enhance bilateral exchange and mutual trust, jointly promote IP causes, and contribute to science and technology innovation.
Source: Xinhua
Trip to Nha Trang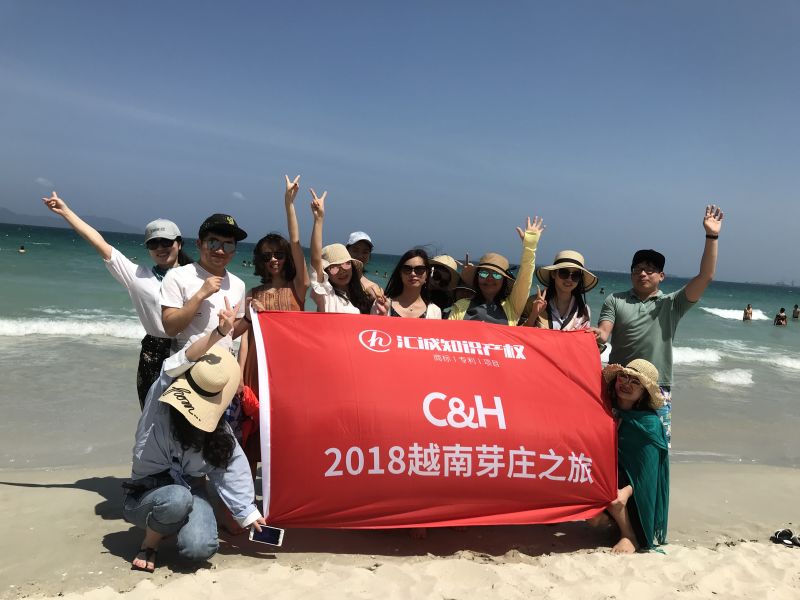 C&H Overseas Department launched a trip to Nha Trang, Vietnam during March 23 to March 28, 2018. This trip aims to reward the outstanding performance of Overseas Department in the previous year and enhance the departmental cohesion in the new year. Members relaxed themselves during this period and they will face the new challenge in the year of 2018 with full enthusiasm.